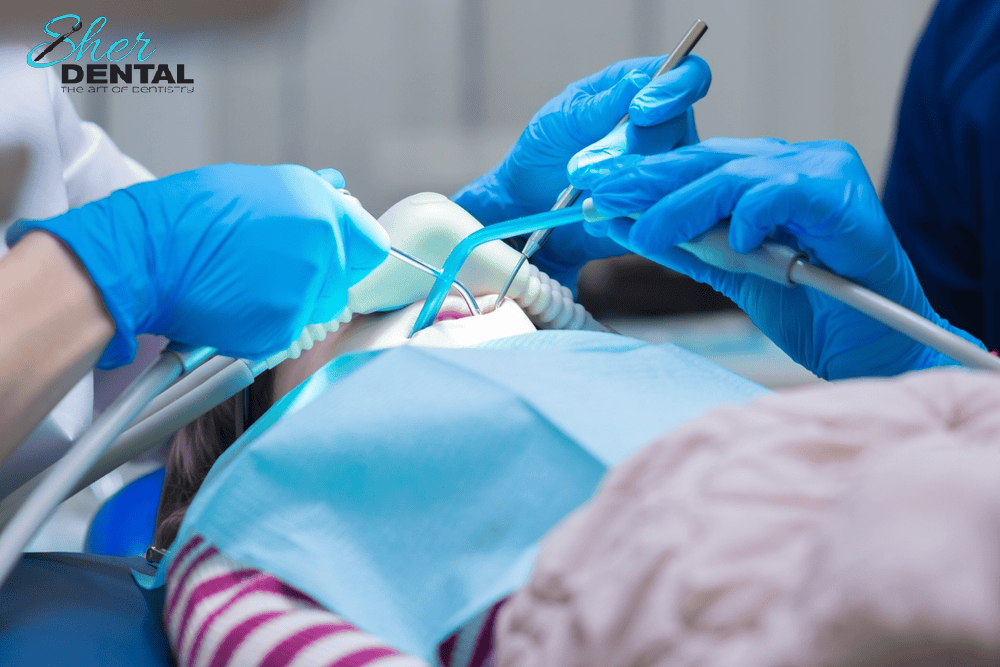 10 Jan

Reasons to Consider When Choosing Sedation Dentistry

Almost one-third of the population suffers from some extent of dental anxiety. It's typically brought on by unpleasant or painful past dentist visits. Some people avoid the dentist because they can't sit still for long or because their strong gag reflex makes dental procedures intolerable. The health of your teeth will deteriorate if you put off going to the dentist. Sedation dentistry is one option for making future dental visits considerably more bearable.

Discover all of the reasons for visiting a sedation dentistry in Miami dental clinic:
1. It Helps Appointment Quicker
Consider sedation dentistry if you want your dental checkups and procedures completed more quickly. Sedation dentistry can help you feel more at ease throughout a lengthy dental procedure. Incredibly calm and at ease is how you'll feel after taking some oral sedatives. It's possible that you could even "sleep" for a short time. The time of your appointment will end before you even realize it has passed. Dr. Sydney Sher Segall and her team can perform work faster in your mouth since they don't need to stop to give you a break because you're so comfortable. This will also make your visit go by more quickly.
2. You'll Have Pleasure at the Dentist
Sedation dentistry can help patients who fear going to the dentist overcome their anxiety. A single sedation dentistry treatment will convince you that going to the dentist doesn't have to be stressful. Sedation dentistry can help alleviate dental stress, and some patients feel completely comfortable after just a few visits.
3. Multi-Procedure Sitting
Sedation dentistry can help you feel comfortable enough to have various treatments done in a single session, saving you time and hassle. Having many scheduled appointments is inconvenient for both of us. To everyone's benefit, let's use sedation dentistry to make your visit to the dentist go quickly while also making you feel completely at ease. You may sit back and relax as we finish up all of your operations in a single office visit.
4. Never Miss Preventive Dentistry
Patients' reluctance to even come in for routine cleanings is a significant issue, and dental fear significantly contributes to this problem. Not having your teeth cleaned regularly increases your risk of developing cavities and gum disease. Neither will we be able to see issues in their infancy. This might lead to a deterioration of the situation, causing further suffering. If left untreated, they can cause the loss of teeth. You can maintain your mouth healthy and catch issues in their earliest stages with the help of sedation dentistry.
5. It's excellent for developing adequate gag reflexes.
Anyone with a sensitive gag reflex may experience nausea, vomiting, or diarrhea during a routine dental checkup. For some people, going to the dentist is a source of great embarrassment and extreme discomfort. Because of how deeply you can rest during dental sedation, your gag reflex will be less intense. Without having to worry about being sick from the therapy, you may get the care you need now.
6. A Breeze to Maintain a Sedentary Position
Sedation dentistry can help those who have trouble sitting still for long periods because of medical conditions or significant bodily discomfort. Once the sedative has taken effect, you won't want to get up and walk around, so you may relax and wait for the treatment to be completed.
7. It'll make your life better all around.
Your oral and general health is at risk when you skip dental checkups. Because of this, your life may suffer. The quality of your life will also suffer if you have to deal with extreme anxiety every time you go to the dentist. The nights leading up to your appointment might be sleepless ones. Sedation dentistry promises to make trips to the dentist far less nerve-racking. Getting the dental treatment, you need will increase the quality of your life by enhancing your oral and general health.
8. You Can Choose from a Wide Variety of Alternatives
Oral conscious sedation is available, and you will remain awake during the procedure. While you may not be asleep throughout your visit, you'll be alert enough to respond to any questions or requests for input. Patients who need more profound doses of sedation are advised to use oral conscious sedation, which necessitates transportation to and from the visit. Sedation dentistry in Miami can help you relax and enjoy your dental visit.
Take Away!
Contact us to find out if sedation dentistry in Miami Beach, FL is appropriate for you and put an end to your stressful, unrelaxing, and uncomfortable dental appointments. Our dental specialists in Miami will ensure you get the primary dental care you need without any hassle. Appointments may be made right now by calling 305-891-2444.