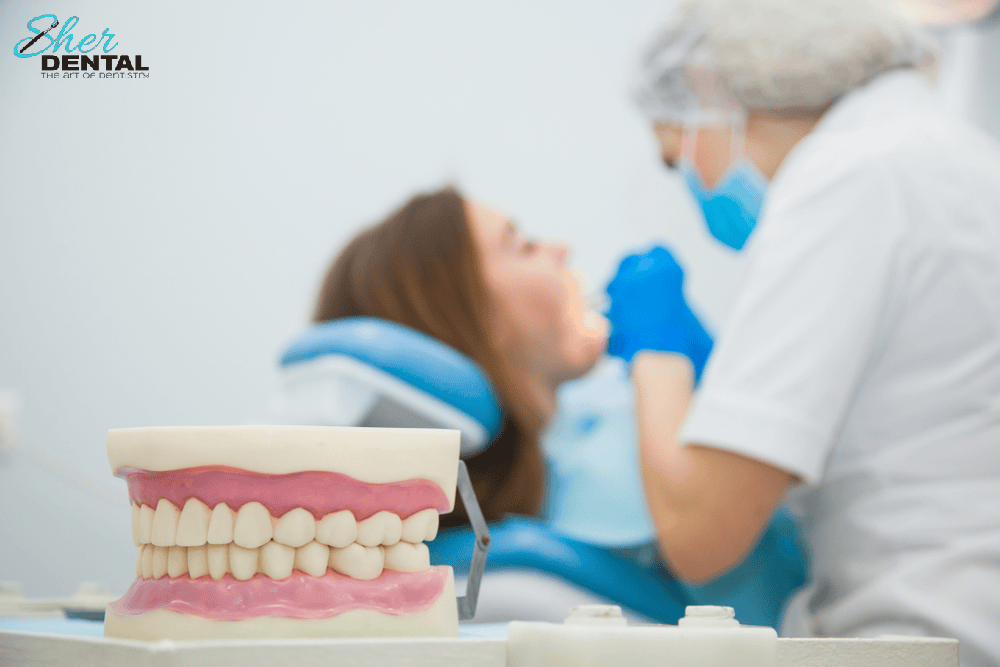 14 Dec

7 Factors to Consider When Hiring an Emergency Dentist

Have you recently experienced an accidentally knocked-out tooth? An abscess may have formed. Don't worry; You are not alone in feeling this way. Most people (80%) never experience dental trauma, while about 20% do. Fortunately, there is aid available in the form of emergency dentistry. Get in touch with an emergency dentist in Miami right now.

Do you need an emergency dentist but don't know where to start? Here are seven factors that may be useful. Applying these guidelines, you should have no trouble narrowing down your search for a dentist and settling on the one you can trust. You can trust that they will be able to help you with any urgent dental care needs you have. Check out your potential dentists now so you can catch up on time. Knowing who to contact in an emergency is a huge relief.

The following advice will help you choose the best emergency dentist in your area.
1. Check for Expertise
The first step is to ask among your immediate social circle. Ask whether they attended an emergency dentist recently. Second, identify the dental emergency. Check the dentist's bedside manner. Were they courteous? Did they identify and fix the issue?
Your friends can suggest dentists to research. Don't worry if they can't assist. Google "emergency dentist near me" instead. Investigate the emergency dentists on your list's education and training. Verify each dentist's accreditation. Look for a dentist with years of practical experience. Consider how long they've specialized in giving emergency assistance. Their emergency treatment experience will reassure you.
2. Find Feedback Online
Online reviews can tell you a lot about the dentists you're considering. Reading online reviews can help you learn more from patients who were once in your position. Verify that no malpractice suits are pending against the dentist. If they do, you should eliminate that dentist from consideration.
Your best bet is to locate a dentist in Miami who has earned a stellar reputation in the community. Most likely, they'll do everything. It takes to provide each client with an exceptional service experience.
3. Think About Holdups
Look for remarks on waiting times as you read further online reviews. Nobody wants to wait an hour for treatment during a medical emergency. There may be serious consequences for putting off medical attention for too long. Find a dental clinic that has a staff in place to deal with unexpected situations instead. The team should have a plan in place for different emergencies.
Think about the time commitment involved. Those medical offices with staff trained to handle emergencies are more likely to have weekend and evening hours. Look elsewhere for dental care if the office is closed on weekends.
4. Determine Where They Are
Check Google Maps out first before making any commitment. Determine where each dental practice is located. Remember, there's no time to waste when you're in a dental emergency.
Try to find a practice located near your home or office. Also, how long would it take you to go to the practice if you went there by car? Look for a different clinic if it's more than 30 minutes away. Otherwise, visiting a distant practice could cause additional stress.
5. Consider Your Comfort Level First
Schedule some consultation visits with potential dentists while you do your research. To discover more about the skills of each dentist, it is best to visit them individually. Is there a mess in the waiting area? Think about how many people are now in line. If the reception area is a shambles, look elsewhere.
Check out the team, too. Insist that they be pleasant and helpful to others. If they behave hasty or impatient, you should go elsewhere for medical care. The ability to rely on a team that can retain its cool in a crisis is crucial. If they start freaking out, it will just make things worse. Put your ease first. Keep in mind that you shouldn't add to your load.
6. Analyse the Quality of Their Work
Dental crises vary. It's crucial to recognize emergencies before they happen. You may not seek emergency aid otherwise.
Dental crises include:
Tooth or gum abscesses
Chipped, broken, or cracked teeth
Bleeding mouths
Broken braces
Facial swelling
Knocked-out teeth
Lost crowns or fillings
Infections can result from abscesses. If the illness spreads, your death rate might rise by 40%. Emergency dentists should be contacted immediately. Before picking an emergency dentist, examine their services. Make sure they're ready for many emergencies.
7. Consider Pricing
Before deciding on a provider, it's a good idea to compare their fees. Consider checking to see whether your insurance policy also covers them. If they don't, have the practice's Pricing for dental services and payment plans discussed with you. Keep the price tag from determining your ultimate choice. Read through your notes instead. Find the best dentist you can afford.
Take Away!
You can relax when you decide to get dental implants in Miami, FL, from us. Start your research with these recommendations. Find Miami's top emergency dental treatment with this advice. Knowing a knowledgeable dentist just a phone call away will assure you. Get assistance now. We'll help.