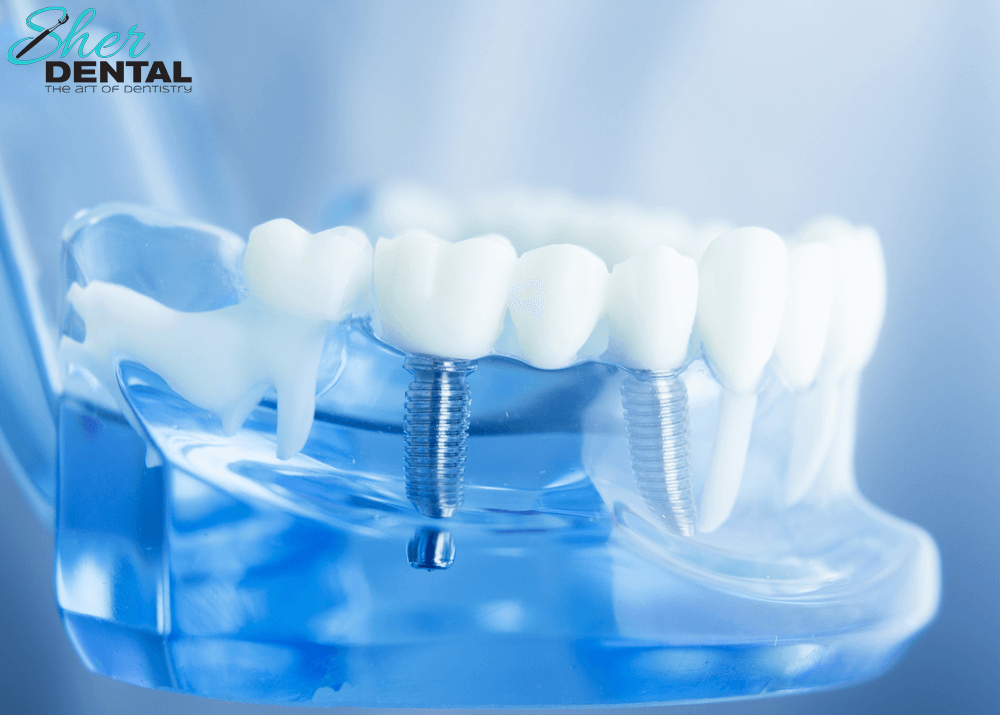 27 Jul

A Look at Things You Should Know When Considering Getting Dental Implants

Today, due to the rapid advancement of technology, there are many types of cosmetic dental techniques for replacing missing natural teeth and improving issues such as oral health, smile, and confidence. This is why at Sher Dental we are the leading reliable and experienced dental clinic offering all types of increasingly popular dental treatments including dental implants in Miami FL. Apart from being a permanent solution, dental implants provide dental patients with a lot of benefits.

Continuing on the subject, for dental patients considering getting this treatment, in this blog, we take a look at things you should know when considering getting dental implants.
Cosmetic Improvement
One of the main things you should know when considering getting dental implants is that they can help add a great deal of cosmetic improvement to the appearance of the mouth. The missing tooth is one of the things that seriously affect the smile and with the help of the natural appearance, dental implants can be the best-looking treatment for this issue.
Dental implants are regarded as a long-term solution to improve the overall aesthetics of the teeth, and as of this solution, dental patients may request teeth whitening or even veneers for a brighter and healthier-looking smile.
High Success Rate
Due to its high success rate, dental implants are becoming a more popular dental option and over the years, dental patients have opted for this treatment compared to other tooth replacements including dentures and bridgework. This is why the dental option is very popular and recommended in areas such as Miami and surrounding areas.
Also, according to recent studies, about 98 percent can be overall the success rate of dental implants and this heavily depends on the health and eligibility for the treatment. Especially for those patients with missing teeth, dental implants may be the best option to consider.
No Decay
Compared to natural teeth, dental implants are made from material that resists decay, with the metal post being titanium, and the prosthetic designed from artificial materials such as porcelain or a composite resin. While dental patients have no problems with cavities when it comes to dental implants, it is recommended to practice general oral hygiene such as brushing and flossing your teeth.
Supports Other Teeth
Since a missing tooth may cause the other side of the gap to start moving into the space, resulting in displacement, this can cause deformities or even pain in the temporomandibular joint. Avoid making this worse, as you might end up requiring temporomandibular joint treatment, and this includes replacing the teeth. As soon as possible, consider replacing the missing tooth by getting dental implants. While this helps support other teeth and prevent them from moving unnaturally, this treatment may also help you avoid long-term pain and other problems that may be a result of shifting teeth.
Prevents Disease
Having gaps between the teeth or missing tooth for a long time may promote the risk of issues to oral health, this is because food particles and bacteria can easily become caught. Also, even with the general practice of regular brushing and flossing the teeth, long-term tooth gaps may result in contracting gum disease. This is why it is important to consider getting dental implants to replace this to lower the risk of disease.
Long-Lasting
Another thing you should know when considering getting dental implants is that they have the potential to last the entire lifetime. This is especially reflected in the initial cost of the treatment, as the cost of dental implants may be high at the outset, especially for patients getting more than one dental implant replaced. However, here at Sher Dental, we offer affordable solutions to this treatment, such as breaking the cost down per year of wear.
Affordable Maintenance
Apart from the long-term wear, it is important to know that dental implants will act just like regular natural teeth once the implant has healed. Compared to other options such as dentures, there is no need to buy special substances for cleaning or adhesion, resulting in making this option affordable maintenance. Especially for those dental patients with decent physical health and oral health, may have a better chance of keeping their implants permanently. This is why at Sher Dental; our professional dentists provide advice on how to improve oral health.
No Alterations Required
While some may consider bridgework treatment when it comes to replacing missing teeth, the treatment includes attaching the prosthetic tooth to the teeth on the side with the use of supports. As a result, this provides an extra strain on those teeth as they are altered to fit the bridge. This is why it is important to consider getting dental implants, as they do not require any alteration or additional support.
Tooth Replacement
Last but not least, dental implants may be the right solution for those patients with multiple missing teeth, or all their teeth, as they can be replaced at the same time. While this may seem overwhelming, considering the amount of work required to replace all of them, our professional dentists are experienced to install around six teeth implants in one surgery and supporting an arch of multiple tooth prosthetics. Also, the procedure may be completed in one day, as our dentists do not have to worry about the locations of the real teeth.
Visit Sher Dental for Affordable Dental Implants
The above-listed are some things you should know when considering getting dental implant treatment, keeping them in mind can help realize that you are getting the right treatment. If you are looking for a reliable and professional dental clinic in Miami FL, then your search ends here. Sher Dental is the leading dental service provider in Miami FL offering different types of cosmetic dental techniques including dental implants. Visit us today at 12000 Biscayne Blvd #130, North Miami, FL 33181, or call our specialists at 305-891-2444 to get more help.