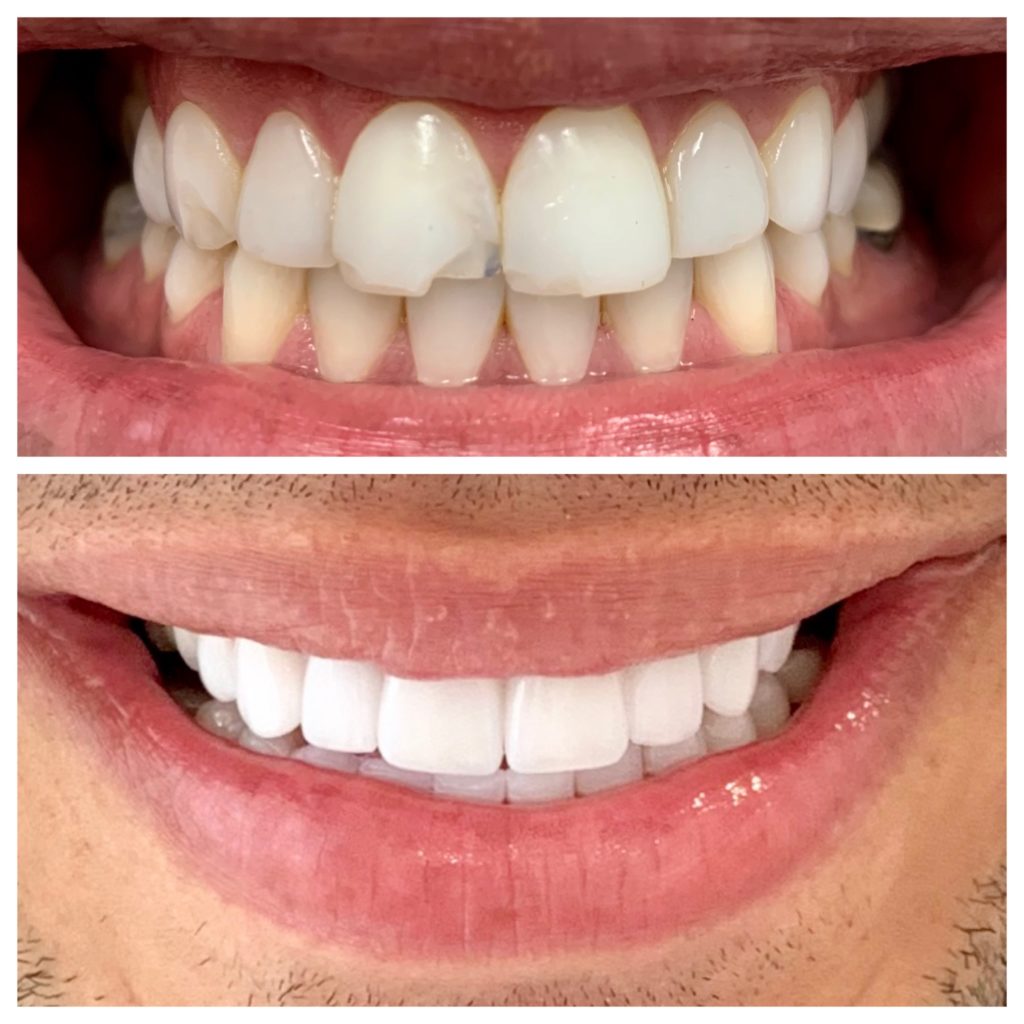 27 Jul

Sher Dental Discuss All You Need to Know About Porcelain Veneers

To human beings, smiling is said to boost your immune system, improve your mood, and is also considered to increase the life span of people by many years. This is why teeth are considered to be very important to everyone. Besides the health factor surrounding healthy teeth and gums, teeth are one of the first things people notice when they look at person. It can age you or give off an overall less attractive appearance if they are not white and don't have a perfect shape.

If you are looking to improve your teeth to become white or you have other problems that may affect your appearance, whether it is a small crack, overlapped teeth, teeth out of alignment, short teeth, or spacing, consider a reputable and reliable dental clinic that offers porcelain veneers which can correct all of these things.

Luckily, Sher Dental offers affordable and effective cosmetic dentistry that can help patients have the smile they are looking for and always wanted.

Our cosmetic dentistry including porcelain veneers can enhance the color, shape, and size of patients' teeth to improve their smile and boost self-confidence. Porcelain veneers are one of the most common cosmetic dental techniques in the world and Sher Dental strives to be the best at this procedure, a procedure done on a daily basis here.

Continuing on the subject, in this blog, Sher Dental discusses all you need to know about porcelain veneers to help you decide if they are right for you. The Procedure for Porcelain Veneers is generally a simple and pain-free procedure. During the procedure, teeth are shaved to create room for porcelain. Then, an adhesive bond is used to
affix a wafer-thin piece of porcelain to the patient's tooth, it will be then hardened into place with a special light. Our experienced dentists make sure each porcelain veneer is custom-made to each patients' exact specifications including color, shape, and size.

The whole procedure for porcelain veneers requires at least two dental visits and on the first dental visit, our professional dentist in North Miami, Florida will assess the patient's teeth. Next, they will then create the mold of the tooth or teeth that will be used to fit the porcelain veneers. This makes the veneers easy to fit the patient as it will be custom-made. On the second visit, our dentists will make etches in the enamel of the tooth to come up with a rough surface that can easily make the cement adhesive and veneer bond to the teeth. Next, the dentists will apply porcelain veneers using the adhesive and using blue light, the experts will assist the adhesive to harden and form a strong seal between the veneer and the tooth. Our dentists will then get rid of any access adhesive cement and make sure that the overall look is consistent with the patient's natural teeth.

It is important to know that porcelain veneers can fix a wide range of cosmetic dental problems and some may include:

● stained or discoloured teeth to correct and whiten the colour, resulting in offering your teeth a more uniform look.
● Small or misshapen teeth where veneers create perfect shape and add length
● Our professional dentists apply porcelain veneers to cover and protect chipped or broken teeth.
● We also use porcelain veneers for those patients with unwanted spaces, or gaps between their teeth, our dentists will fill these spaces.
Advantages of Porcelain Veneers
The first notable advantage of porcelain veneers is that the treatment is simple and pain-free, making it a great way to improve the appearance of teeth. Receiving this treatment may also help you level out teeth to create a more even bite.
Porcelain veneers are easy to care for as they are treated the same way as any natural teeth. This includes general oral hygiene such as brushing your teeth at least twice a day, flossing, rinsing with a dental mouthwash, and also visiting our professional dentists twice a year for regular check-ups. Taking good care of your porcelain veneers can help you make them last approximately 10 to 15 years.
Contact Sher Dental for Porcelain Veneers
The above-listed is some of the information that you have to keep in mind when considering cosmetic dental techniques such as porcelain veneers. If you are looking to get the treatment today or in the near future, consider visiting Sher Dental as we have professional and experienced dentists that can offer effective, cosmetic dental treatments. All you need to do is to search for https://www.sherdental.com/ or give us a call at 305-891-2444 and we can offer a free consultation with the doctor!