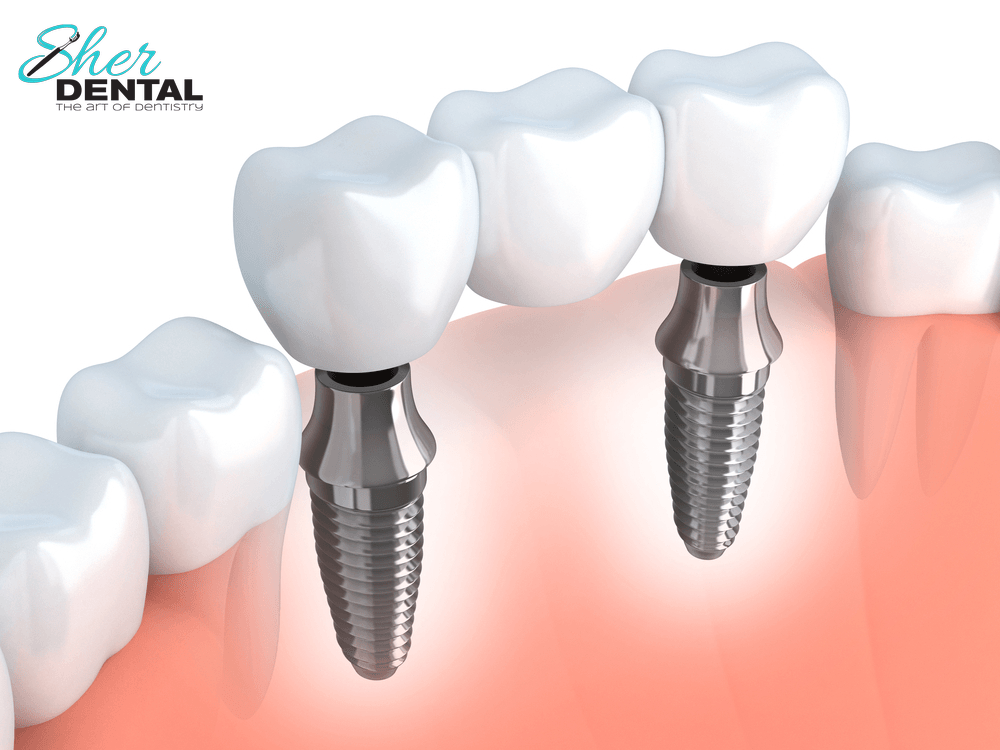 28 Sep

A Look At The Advantages Of Dental Implants For Replacing Missing Teeth

Lack of teeth makes it difficult to speak and eat normally. Furthermore, many people experience shame while losing teeth. They will be unable to express themselves fluently, and their confidence will suffer due to embarrassment. Others continue to doubt that dentists can successfully replace lost teeth. They like to use makeshift bridges. Surgery is not required for a temporary bridge. Temporary bridge users never seem to be at ease. That bridge is always wide open. It might happen while people are busy eating, chatting, or drinking. If it occurs in public, you might suffer serious embarrassment.

Losing teeth no longer makes you feel self-conscious about your smile. Dental implants are the treatment option recommended by dentists. The implants mimic the look and feel of natural teeth and are significantly more straightforward to care for.

The following are some of the main reasons why dental implants in Miami, FL, are the best replacement for missing teeth:

Getting implants is a long-term option. To replace a tooth's root, dentists use an implant. The implant is surgically inserted into the jaw by trained professionals. The bone eventually grows around the implant. Because of this, the implant is sturdy and stable. Due to its durability, the installation should only be obtained from reputable general and family dentistry practices. Any mistakes made during the installation process can have lasting consequences. It can serve as a viable substitute for natural teeth because of its durability.

Patients with dental implants are free to go about their lives as usual. Fearlessly consume everything you like. There is no need to insert a cable into your mouth for its setup. The implants are completely safe for the gums and the other teeth. As a result, you won't feel any discomfort ever again. The new teeth are as durable as the natural ones. Some implant recipients report an even superior experience to their natural teeth. Dental implants are a viable solution for tooth loss, as they say.

Only the most skilled oral surgeons guarantee 100% success during a dental implant operation. The health of the patient's natural teeth is the main priority. The examination aims to locate dental prosthetics that closely match the patient's remaining natural teeth. It will be tough to tell if someone has had dental implants installed. The implant blends in naturally with the rest of the smile. Having teeth pulled out may be traumatic, and most people would rather not talk about it. The repaired teeth are compatible with dental implants. Therefore, they are an ideal restoration option.

The jawbone gets more robust each time it successfully anchors a tooth. If several teeth are lost, the jawbone will weaken as a result. If the jawbone breaks down, it can cause significant facial deformity. Ultimately, that will diminish the aesthetic value of what remains. It won't take long for the remaining teeth to fall out due to the brittleness of the jawbone. The implant entirely hides the root. As a result, it will help to preserve the bone and the remaining natural teeth.
Take away!
You can always rely on one name when looking for an emergency dentist in Miami, FL, and that name is Sher Dental. We've covered you whether you need a routine cleaning or more advanced cosmetic treatment. We carefully analyze your teeth and complete face structure to assist you in getting the perfect Hollywood smile.