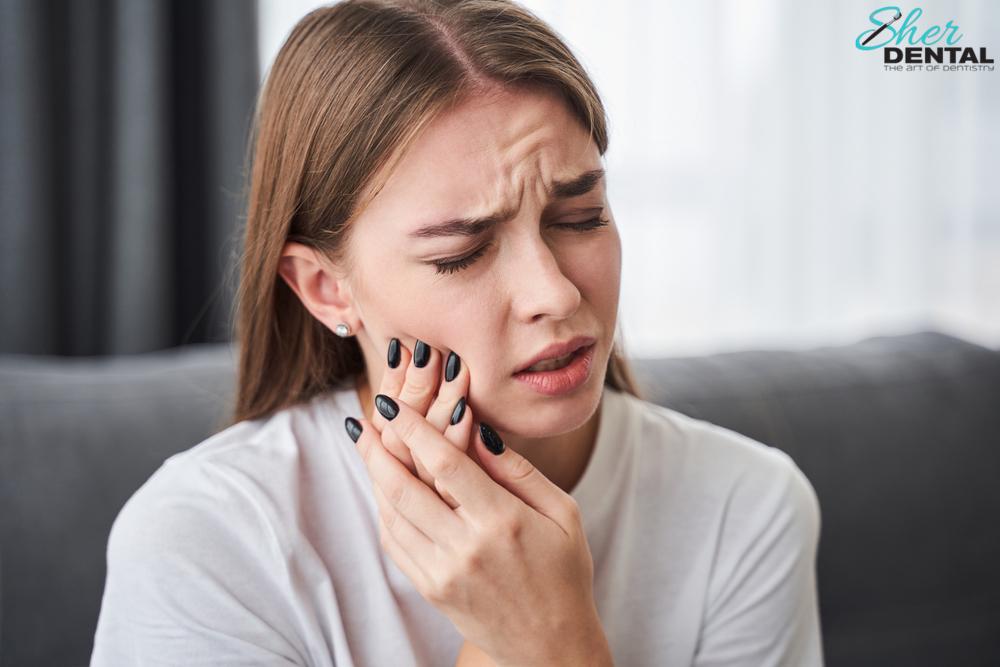 04 Oct

What Should I do if I have a Dental Emergency?

Dental emergencies cause discomfort, illness, or missing teeth. At Sher Dental, we can provide emergency dental care you need! Even if it's after hours, don't hesitate to call our emergency dentists and friendly staff at (305) 891-2444 if you're experiencing a dental emergency.
How do you define a dental emergency?
Accidents, toothache, and infections can happen anytime. If you have a dental condition that can't wait until normal business hours, it's an emergency. If you knock out, shatter, or severely fracture a tooth, see an emergency dentist straight soon. Action can prevent tooth loss. You may not need immediate treatment for dental discomfort, a damaged tooth, or a little chip. You can call your Miami dentist for a same-day or next-day appointment.
Do you wonder if your situation has an emergency?
If you're not sure if you need immediate care, call your dentist if they're open or a specialist like us. A dentist can tell you whether you need emergency care. Contact the dentist if you experience:
Pain

Swelling

Difficulty opening or closing your mouth

Damage to the teeth

Significant oral bleeding

Signs of infection

Sensitivity
When to get medical attention in a dental emergency
First, maintain your calm.
Stay calm in a dental emergency. Staying cool will help you obtain treatment swiftly.
Know this:
Find the source of your pain before calling the dentist.

Call your dentist during office hours to book an appointment.

A dentist will ask about your emergency and schedule an appointment.
Take whatever instructions you may have received from an emergency dentist into account while on your way to our office. This improves therapy results.
Why choose us?
Looking for an emergency dentist in Miami who will immediately see you if you have a dental emergency? If so, you came to the right place. Our team has extensive experience as periodontists and dental implants in Miami, Florida. We offer tailored, minimally invasive treatments for complicated oral health concerns. Dr. Sydney and her crew of dentists in Miami provide routine cleanings, extractions, aesthetic operations, restorations, and more.
We prioritize patient safety, comfort, and oral wellness. Our website has a photo gallery and information on dental procedures. Call 305-891-2444 to reach our emergency dentists or dental office in Miami, Florida.