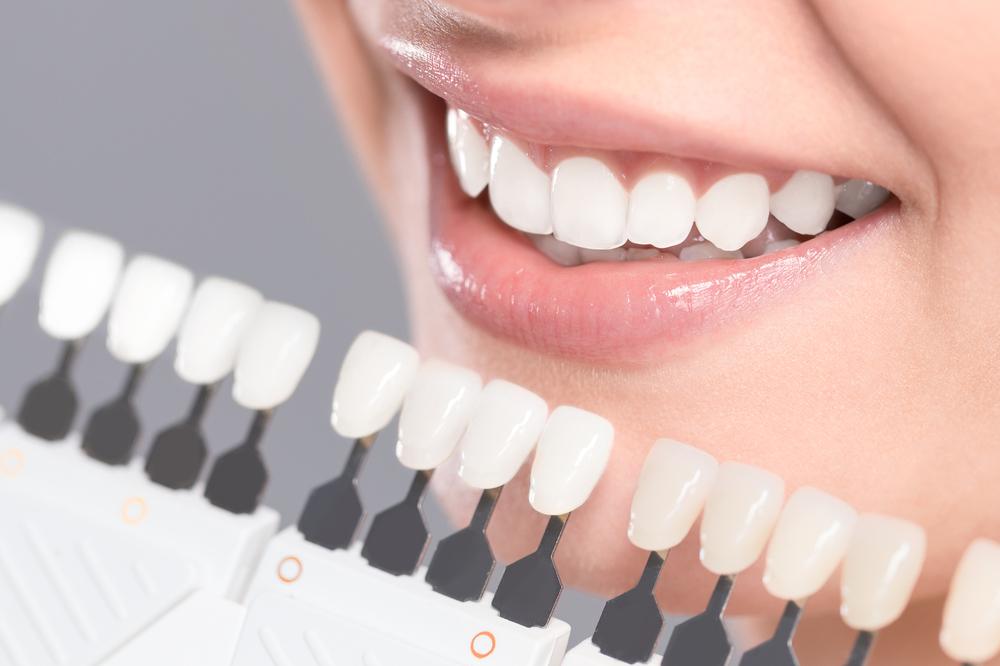 04 Dec

4 Top Types Of Teeth Whitening Services Available In Miami

We are in the festive season, time for many celebrations and events, there will be a lot of photo opportunities and the resulting pictures provide everlasting memories. With many people becoming addicted to capturing selfies and sharing photos, it's not a surprise that the cosmetic dentistry industry has witnessed an increase in teeth whitening services as they have become one of the most commonly requested cosmetic dental treatments.

While many patients interested in teeth whitening always have a common question " how long does teeth whitening last?", it is important to know that there are many teeth whitening options from which to choose. This is why at Sher Dental Clinic we offer a wide range of teeth whitening services to meet every patient's requirements and budget. Continuing on the subject, to help you know what to discuss with your dentist, in this blog, we share four top types of teeth whitening services available in Miami.
Teeth whitening at the dental clinic
There is a wide range of teeth whitening service options available at most dental clinics in Miami including at Sher Dental. Our experienced dentists can recommend options best for you depending on your specific goals and needs. Some of the teeth whitening treatments involve:
• Opalescence Boost
Known for its richness of bleaching gel that is of a sticky quality, opalescence boost is regarded as one of the best in tooth-bleaching. Opalescence Boost treatment does not use any special light activator to achieve its effects as it relies on chemistry (bleaching gel). The bleaching gel contains a 38 percent solution of hydrogen peroxide gel with a special component called PF. The component PF (Potassium-nitrate and Fluoride)is the mixture that reduces the risk of sensitivity and cavities. During the treatment, the patient will be required to spend at least two hours of total chair time.
• Zoom Teeth Whitening
The zoom teeth whitening treatment is regarded as one of the most used throughout the USA and around the world. The treatment system comes with a 25 percent hydrogen peroxide gel and the Zoom equipment called Advanced Power Chairside Lamp that is responsible for accelerating the bleaching process. During the procedure, the dentist applies the hydrogen peroxide gel three times with every interval lasting 15 minutes. Soon after this step, the dentist then applies a sensitivity-reducing fluoride paste-gel to the teeth. The zoom teeth whitening treatment can also take about one hour and after the procedure, patients are provided with the Zoom home-use touch-up kit and customized whitening trays.
• Take-Home Kits
Our dentists at Sher Dental offer take-home teeth whitening services. Some of the services available may include two options, custom-fit trays with bleach or a ready-made kit. Although you can get similar over-the-counter whitening kits, the ones we offer at Sher Dental typically contain a more concentrated level of bleach. The treatment time depends on the power of the bleaching agent, but mostly one to two weeks.
• Veneers
Since some teeth stains are stubborn and may not respond to most bleaching treatments, dentists at Sher Dental recommend veneers teeth whitening treatment as it can be a decent option to beautify your smile. This treatment requires multiple dental visits with the final product provided in a space of two to three weeks.
Lastly
Generally, there are many options available if you are interested in teeth whitening. All you need to do is to call now at 305-891-2444, as we are currently offering festive season discounts on selected services. Do not ignore the opportunity to save money on affordable teeth whitening services in Miami, visit https://www.zocdoc.com/practice/sher-dental-52500 to make an appointment today.